October 3, 2019 | Irving, TX – All Medical Personnel was recently honored by Staffing Industry Analysts (SIA) as one of the Largest Healthcare Staffing Firms in the U.S. for 2019.
"I'm tremendously proud of the hard work and dedication from our employees who made it possible for us to make this year's list," said Neil Bernstein, President and CEO.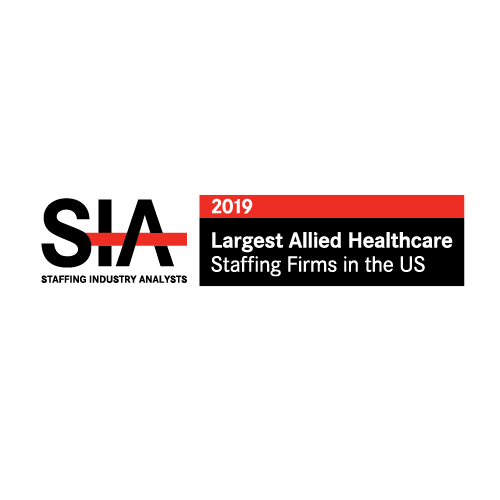 This is the fourth time All Medical Personnel has made SIA's Largest Healthcare Staffing Firms list, combined with the seventh consecutive year the company has been placed in the Largest Allied Healthcare Staffing Firms list.
"We owe a debt of gratitude to our loyal clients and healthcare providers that have trusted us to make a positive impact on their communities over the years," added Bernstein.
The consistency of All Medical Personnel's inclusion on the list reflects the firm's unique commitment to provide medical staffing and recruitment services across a full spectrum of healthcare workforce delivery. Those services include allied health, locum tenens, allied laboratory, nursing and executive search solutions at facilities nationwide.
*Rankings are based on the 2018 U.S. healthcare temporary staffing revenue.
About Us: Since 1990, All Medical Personnel has focused solely on providing workforce solutions to the healthcare staffing sector, as well as permanent staffing through Palladium Search. Today, All Medical Personnel is a national leader, serving clients throughout the United States. For more information, go to allmedical.com.